Our Team
Follow the evidence – change the system.
JSP team members are consultants and public sector managers and leaders.
We bring a balanced perspective from across the criminal and juvenile justice systems. Our experience gives us credibility with local stakeholders, the creativity to troubleshoot and solve problems in a practical way, and the ability to view agencies in the context of systemic policy and practice. We know what it takes to make reform efforts successful.
JSP builds capacity.
In all our consulting engagements, we consider people's readiness to change, and we partner with local leadership to enhance their ability to sustain reform over the long term. Our work includes helping organizations instill a commitment to gather the necessary facts to make more informed, data-driven decisions. To encourage local ownership of the change process, we coach executives and—together with local representatives—co-facilitate planning and implementation, working behind the scenes to ensure success.
JSP brings practical strategies and solutions.
We emphasize objective, data-driven decision making throughout system reform. Over the past two decades we have authored or co-authored tools for system assessment, decision point mapping, policy modeling, data dashboards, risk assessment, population projections, and cost-benefit analyses. We bring the creativity, experience, and project management skills to apply these tools for a variety of initiatives. Ensuring the best fit for a jurisdiction—whether with a strategy, tool, or facilitator—is important to us. Our focus is on matching our services to what is in your best interest. We combine the knowledge of how to apply current methods with the ability to develop new solutions if existing resources do not meet your needs.
JSP innovates.
One our innovative partnerships is with Michael Wilson Consulting, Inc. Together we offer jail population projection models and cost/benefit analyses to help county policy makers manage their correctional populations most efficiently. We work with local analysts to collect and analyze information from stakeholders and at system decision points (e.g., law enforcement, courts, jails, and probation) to create a profile of the current jail population, project future growth, and model the impact of potential policy changes. Although our analysts can project jail population trajectories given current jurisdictional policies, as well as model the impact of potential policy changes, this is only a snapshot at a point in time. JSP is uniquely positioned to offer groundbreaking, user-friendly models so that you can modify your projections on your own over time.
Zach Dal Pra
Principal
Zach Dal Pra is a founder and Principal for JSP. He has extensive experience at leading both national and county-level consulting projects and managing a large local criminal justice agency.
Kate Florio
Chief Operating Officer
Kate Florio is Chief Operating Officer for JSP. Kate provides overall leadership and direction for JSP's business operations.
Lore Joplin
Principal
Lore Joplin is a Principal for Justice System Partners with over 25 years of experience working with government agencies and non-profits. Her focus is on policy analysis and implementing system change at the local, state, and national levels.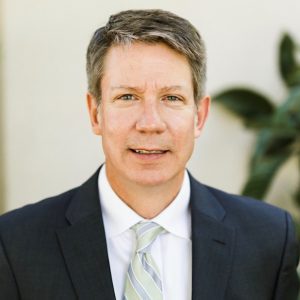 Kevin Kuehmeier
Senior Associate
Kevin Kuehmeier is a Senior Associate at JSP. He has over 25 years of experience working for the U.S. Courts with Federal Probation and Pretrial Services.
Jennifer Lerch
Research Associate
Dr. Jennifer Lerch is a Research Associate at Justice System Partners (JSP). Her research focuses on organizational change, system evaluation, behavioral interventions, substance use, community corrections, and reentry.
Brian Lovins
Principal
Dr. Brian Lovins is a Principal for Justice System Partners. He earned his PhD in Criminology from the University of Cincinnati. He is currently President-Elect for the American Probation and Parole Association (APPA).
Shannon Magnuson
Research Associate
Shannon Magnuson is an Associate with JSP and a doctoral candidate at George Mason University. Her research primarily investigates organizational change and reform efforts in justice agencies.
Kristen Nielsen
Management Coordinator
Kristen Nielsen is the Management Coordinator for JSP. Kristen has worked in the criminal justice field for more than two decades and is a highly skilled business manager.
Emily Numbers
Associate
Emily Numbers is an Associate with JSP. She brings project management expertise and experience with coordinating multi-agency change initiatives to her work with JSP.
Christina Sansone
Associate
Christina Sansone is an Associate with JSP. She has over 10 years of experience working with academic, community, and government partners on systems-based, multi-agency projects.
Meet Our Board of Directors…
Elyse Clawson
Board Chairperson
Elyse Clawson is a founding Principal and member of JSP's Board of Directors. Elyse brings over 30 years of experience in both executive level roles in correctional agencies and as a nationally recognized consultant.
Marcus Hodges
Board Director
Marcus Hodges is a member of JSP's Board of Directors. In April 1992, Marcus started his career in the Virginia Department of Corrections and has worked passionately in various positions.
Soledad McGrath
Board Director
Soledad McGrath is a member of JSP's Board of Directors. She is a Research Professor at Northwestern University's Institute for Policy Research and the Executive Director of the Northwestern Neighborhood & Network Initiative (N3).
Partnering with Justice Systems for a change.
Address
P.O. Box 970, South Easton, MA 02375-0970
EMAIL US
info@justicesystempartners.org
JSP Direct To Your Inbox
Get the latest news and articles from JSP.